I am looking for hand models!
Why is it good for you?
Because you don't need to pay for nice nails.
What are the conditions?
Very important :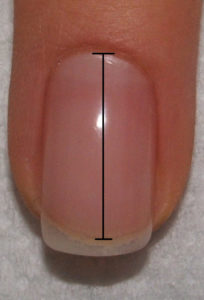 your nailbeds (only the rose area) are long and paralell shape (pinkie at least 12 mm, middle at least 14mm) – there is a small help on the photo how to measure them
your fingers are thing and straight
there are no injuries on your hand
there are no tattoes on your hand and arm
your cuticles are not bited
there are no wart, fungal or any infection on your hand and arm
your hand is not cold, wet, sweaty
It is important also that you must be patient because these occasiont can take 3-4-5 hours and you agree that the length, shape and style of the nails depend the task of the competition or the theme of the photoshooting – when we finish i can make them shorter and change a bit the shape if you wish.
Finally you must contribute to make photos of your hand what i can use anywhere.
If you think you meet with these conditions, please send me some photos of your nails to my email:  eva.darabos@mukormos.hu
Important!
Your nails must be free of nail polish because the shape and length of your rose nailbed must be visible.
Take a close and sharp photo about your nails and one more a bit far where i can see your fingers and whole hands.
Measure please your nailbed (check the photo how to measure them) and write your phone number.